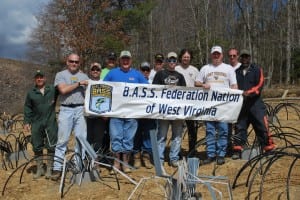 If you want to grow and sustain your fishery, then you have to expand the habitat for fish to reproduce and grow large.
This is nothing new for the fisherman involved in the B.A.S.S. Federation Nation of West Virginia.
These guys have been involved in habitat restoration projects from the beginning, leading the way for future generations of fish and fisherman to grow and prosper.
Here's the full story......WVBFN