Posted by David Ewald on 16th Aug 2016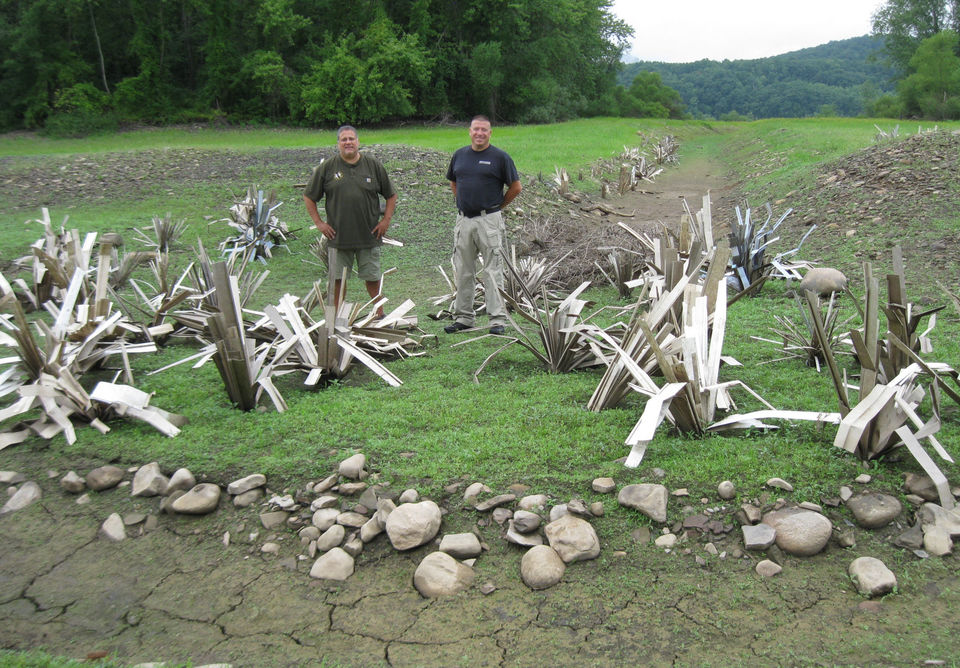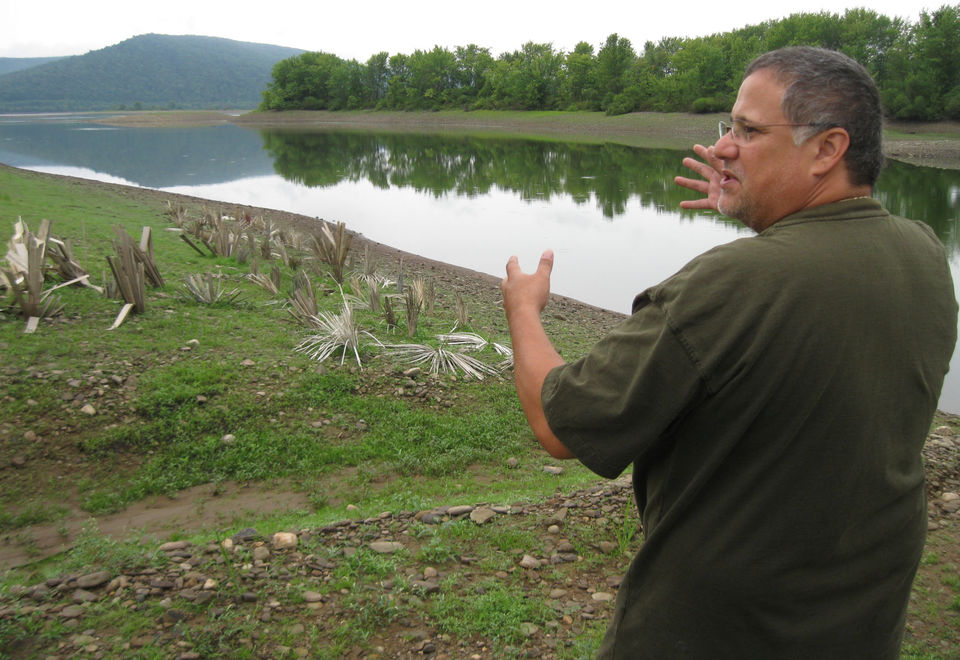 Seneca fishery grant
Shane Titus, Seneca Nation of Indians fisheries manager, explains the significance of the fish habitat structures being placed on the bottom of portions of the Allegheny Reservoir under a U.S. Fish and Wildlife Service grant. The structures are made of scrap vinyl siding components, which promote algae growth and provide shelter for fish.
Posted: Tuesday, August 16, 2016 9:00 am | Updated: 11:00 am, Tue Aug 16, 2016.
By RICK MILLER, Olean Times Herald
ALLEGANY TERRITORY — For more than four decades, Shane Titus has been helping create fish habitats in the Allegheny Reservoir — one Christmas tree at a time.
This year, Titus, the Seneca Nation of Indians fisheries manager for the Allegany Territory, has been part of a significant effort to improve habitats, connect landlocked sections of water to the reservoir and use passive erosion-control structures at creek mouths.
"I've been camping here for 43 years," Titus said, pointing to an area behind a dock that normally would be jutting into the waters of the reservoir in a large...................read the rest...........
http://www.oleantimesherald.com/news/seneca-nation-using-grant-to-improve-reservoir-fisheries/article_5d42d79c-6369-11e6-b4a2-3f03ade2c15b.html?mode=story