NFWF awards Seneca Nation grant to stabilize shoreline, creating fish habitat across miles of the Allegany Reservoir with Fishiding Habitat
Posted by David Ewald on 10th Feb 2015
Silt and sedimentation are clogging our nation's waterways and reservoirs. Years of fluctuating water levels, erosion, development, nutrient loading and decomposition of natural materials, have put these waters in dire need of improvements. Fish habitat, which includes habitat for countless other equally important aquatic organisms, lacks to the degree on many U.S, waters, that no amount of fish stocking can improve the fishery. Without adequate habitat, the fish simply cannot survive.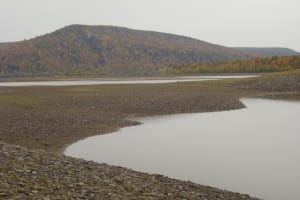 I met Shane Titus, Seneca Nation of Indians Fishery manager over three years ago as we began to talk about fish stocking, fluctuating water levels and ways of improving overall fish habitat on the Allegany River/Reservoir. Shane contacted me directly to understand more about our artificial habitat products and working together with ways to improve his local conditions. Here is a man with a unique perspective on Tribal rights as well as American U.S./State policies. Proudly having an Indian mother and Italian father, his gentle blend of both "sides", make it evident that he is a special and highly qualified man for this job. His utmost concern is for the land, waters and the creatures within, helping sustain this natural environment, which breathtakingly surrounds himself and his people in western New York.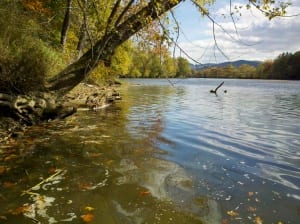 Shane understands the benefits of adding habitat. He has installed habitat structures in the reservoir for many years and has a quite impressive reputation as a fisherman. "Because the reservoir is so lacking of good habitat, almost anything you add will usually hold some fish." Prime habitat for all animals, including fish, focuses around diversity. All of the same is rarely best, no different than we humans see things. A less stressful environment grows healthy beings and fish health also is directly related to the stress they encounter surviving from fry through adulthood.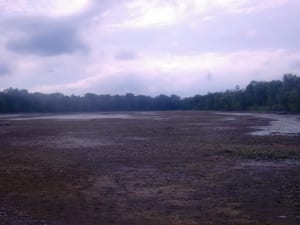 o best understand a healthy fish habitat, imagine a large tract of mature hardwood forest, noticing the plants from tiny grasses and ferns, up to shrubs, bushes and trees. Countless shapes, textures, densities and elevations provide unlimited choices of surroundings, depending on creatures needs. Tiny bugs and insects, utilize the fine forest floor, hiding and grazing on the abundant food available. Birds eat berries and some of those bugs, from the lower branches of bushes and undergrowth, while they defensively watch for danger from above or below. Deer, rabbit, and other small game enjoy the shade from the undergrowth as they hunt or rest. The bigger the tract of forest, the more variety and abundance animals it can/will sustain. Fish habitat is no different than a mature and healthy forest, requiring infinite variety to support diversity and abundance.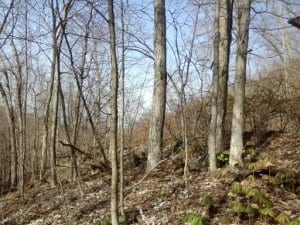 Increasing fish habitat groupings on a large scale creates unique areas and corridors for fish to flourish and increase in numbers, not simply attracting a few fish to the area for potential fisherman/predator fish to enjoy. The surface area of the habitat grows the food (periphyton) with more area being best and essential to a healthy eco-system. Tight, dense shaded areas are essential for small fish to hide and graze within the protection the substrate offers. Dense, ultra-fine cover at the water's edge restores the once healthy mass of roots and aquatic plants, grasses and invertebrates that young fish need. Natural weed beds and large rocks once provided this surface area for periphyton and algae to grow, but now they have been lost to sedimentation.